Our Products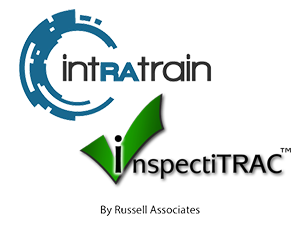 inspectiTRAC - an automated inspection, audit and observation software delivered on a tablet computer that provides users with the ability to collect, manage and securely store data while reducing resource costs and increasing accuracy.
intRAtrain LMS - a learning management system designed to provide companies with an easy to use solution that is both scalable and affordable. Train, track and document your learning easily.
intRAtrain Custom - content created and delivered to meet your unique needs. Delivered as stand-alone computer-based training, facilitator-led blended learning, mobile learning or a combination or methods.
intRAtrain Safety - general safety training geared to individual and group learning to help modify employee behavior and practices related to safe operation. Available as online, facilitator-led or blended learning.
intRAtrain Food Safety - a library of online, facilitator led, and blended learning training courses that focuses on ensuring safety and quality products, satisfied customers and reduced exposure by ensuring compliance with regulations and certifications.
intRAtrain Blended Learning - a proven six-phase performance system that combines assessments, performance contracting, eLearning, live workshops and coaching reinforcement in a mix of traditional and technology based training.
intRAtrain Library - a collection of over 3,000 interactive online training and streaming video courses. Courses are available to provide you with a wide breadth and depth of subjects, disciplines and perspectives.